Eine schöne Parodie auf die "Viral Video Branche". Es geht um Views Clicks, sonst nix.
Alte Leute, Kinder, alle können engagiert werden. "Once we bypassed the viewing process, a whole world opened up"
Also können auch Ampelschalter, Fahrstuhlknöpfe und ähnliches genutzt werden. Denn: "Views are everything!". Und irgendwann heisst es: "One day, we won't need the viewer". Hauptsache möglichst viele Views, klare Sache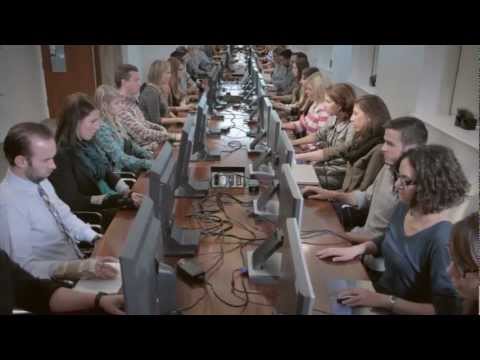 Wo ich sonst so bin...
Xing
Foursquare
flickr Fotos
last.fm
Twitter
Delicious Bookmarks
YouTube
Vanille Shop
Pinterest
Blogs:
Netzfischer
Fotoblog
Tippblogger
Urlaubsnotizen
Vanille Shop Blog