Eine wirklich coole Idee, um einen normalen TV Spot für die Zielgruppe im Web attraktiver zu machen: ein interaktives Video Puzzle auf Basis des TV Spots sorgt dafür, dass User sich durchaus länger mit dem Spot auseinandersetzen.
Allerdings ist das Puzzle nicht sehr einfach, sodass man die meiste Zeit den TV Spot eben nicht sieht. Und vermutlich auch keine Lust mehr dazu, wenn man das Puzzle fertig hat. Natürlich wurde das Puzzle auf Facebook umgesetzt, um ein paar virale Effekte mitzunehmen.
Und so geht der Casefilm: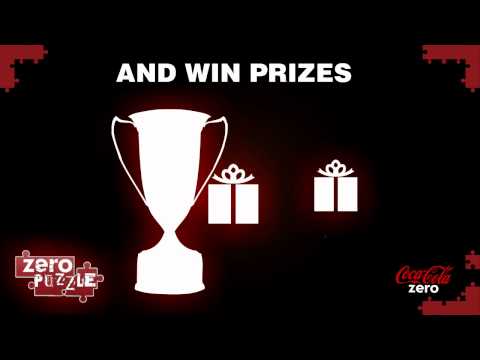 Gamification ist eines der relativ neuen Buzzwords seit etwas mehr als einem Jahr. Sebastian Deterding hat auf der letzten re:publica am 14. April 2011 einen spannenden Vortrag darüber gehalten, den ich bisher noch nicht gebloggt habe. Hier ist er:
Ein Thema, das im Marketing immer relvanter wird. Aufgrund der interaktionsmöglichkeiten im Web und über mobile Endgeräte können in Zukunft immer ausgefeiltere Marketingmechanismen auf Basis von Spielemechanismen ins Leben gerufen werden.
Es gibt bereits einige Marketingprogramme, die Spielemechaniken verwenden. Eines der besten, bzw. bekanntesten Beispiele ist nach wie vor Lufthansa Miles&More (bzw. vergleichbare Programme). Es enthält relativ viele gamifizierte Komponenten:
Es geht natürlich um's Punkte / Meilen sammeln
Wenn man eine normale Miles&More Karte hat, verfallen jedes Jahr die älstesten Punkte
Die Meilen die man sammeln kann sind unterschiedlich, wenn man eine M&M Krediktkarte hat: für Einkäufe gibt es Prämienmeilen, für Flüge Statusmeilen
Diese Meilen tragen unterschiedlich zum Status bei
Es gibt mehrere Stati: Normal, Frequent Traveller, Senator, Hons
Jeder dieser Statis genießt verschiedene Benefits
Dieses "Spiel" hat  einen großen Teil von Frequent Travellern in seinen Bann gezogen. Man hört immer wieder Storys von Leuten, die kurz vor der Schwelle zum Senator oder Hons geradezu merkwürdige Verrenkungen unternehmen, um möglichst viele Meilen zusammeln.
Was für Marketing Programme werden in Zukunft noch entstehen, je mehr sich der Gedanke durchsetzt, dass man mit der Gamifizierung von Marketingaktionen ein hohes Involvement und hohe Bindung schaffen kann?
The principle is a simple jump and run game. However in this case, you have to guide the female avatar across a range of well-known sites. From time to time, there are nice animations of the avatar interaction with the site in a surprising way.
Fascinating in terms of selection of sites and interaction with these sites. Not very sticking, though. Once you have visited a few sites, it does get a little boring, since the game play is not very special.
Just wondering: did they really get permission from all those brands to use their site-screenshots in a game? Respect to the account manager arranging all these deals.
Try it yourself: the Magnum Site-to-Site Travel Game.